The Dharma of the Theosophical Society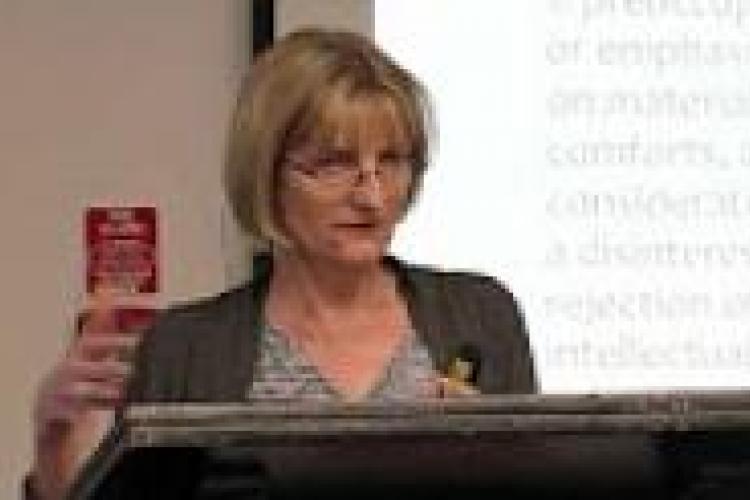 A presention by Linda Oliveira:  The word 'dharma' is rich and profound suggesting, among other things, an ideal state which contains within it the inherent potential for growth and evolution. We will consider the applicability of this term to the Theosophical Society when it was formed, whether the dharma of the Society may have changed since 1875, and whether it even requires a change in emphasis at this time.
Linda Oliveira joined the Theosophical Society in 1971 in Canberra, Australia. Her Arts degree is from the Australian National University. Linda spent a year in the American Section mainly as a student at the Krotona School of Theosophy, California, and working at the National Headquarters of the American Section. She is a former International Vice-President and is a member of the General Council.
Linda is the National President of the Australian Section and edits Theosophy in Australia magazine. She holds a conviction that genuine reflection upon the Wisdom teachings provides an opportunity for human spiritual transformation, when they are deeply assimilated and practised.
Published may 2017