Inspiring and thought provoking poems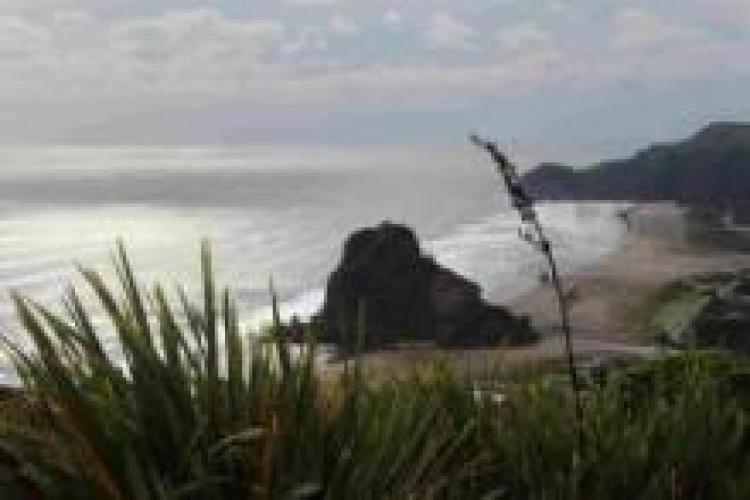 Never the spirit was born; the spirit shall cease to be never;
Never was time it was not ; End and Beginning are dreams!
Birth-less and deathless and changeless remaineth the spirit forever.
Death hath not touched it all, dead though the house of it seems!
Sir Edwin Arnold
There is a road, steep and thorny, beset with perils of every kind, but yet a road,
and it leads to the very heart of the Universe: I can tell you how to find those who will show you the secret gateway that opens inward only, and closes fast behind the neophyte for evermore. There is no danger that dauntless courage cannot conquer; there is no trial that spotless purity cannot pass through; there is no difficulty that strong intellect cannot surmount. For those who win onwards there is reward past all telling—the power to bless and save humanity; for those who fail, there are other lives in which success may come.
H, P. Blavatsky
IF
If you can keep your head when all about you   
    Are losing theirs and blaming it on you,   
If you can trust yourself when all men doubt you,
    But make allowance for their doubting too;   
If you can wait and not be tired by waiting,
    Or being lied about, don't deal in lies,
Or being hated, don't give way to hating,
    And yet don't look too good, nor talk too wise:
If you can dream—and not make dreams your master;   
    If you can think—and not make thoughts your aim;   
If you can meet with Triumph and Disaster
    And treat those two impostors just the same;   
If you can bear to hear the truth you've spoken
    Twisted by knaves to make a trap for fools,
Or watch the things you gave your life to, broken,
    And stoop and build 'em up with worn-out tools:
If you can make one heap of all your winnings
    And risk it on one turn of pitch-and-toss,
And lose, and start again at your beginnings
    And never breathe a word about your loss;
If you can force your heart and nerve and sinew
    To serve your turn long after they are gone,   
And so hold on when there is nothing in you
    Except the Will which says to them: 'Hold on!'
If you can talk with crowds and keep your virtue,   
    Or walk with Kings—nor lose the common touch,
If neither foes nor loving friends can hurt you,
    If all men count with you, but none too much;
If you can fill the unforgiving minute
    With sixty seconds' worth of distance run,   
Yours is the Earth and everything that's in it,   
    And—which is more—you'll be a Man, my son!
Ruyard Kipling
In Flanders Fields
In Flanders fields the poppies blow
Between the crosses, row on row,
That mark our place, and in the sky,
The larks, still bravely singing, fly,
Scarce heard amid the guns below.
We are the dead; short days ago
We lived, felt dawn, saw sunset glow,
Loved and were loved, and now we lie
In Flanders fields.
Take up our quarrel with the foe!
To you from failing hands we throw
The torch; be yours to hold it high!
If ye break faith with us who die
We shall not sleep, though poppies grow
In Flanders fields.
John McCrae
The Road Not Taken
Two roads diverged in a yellow wood,
And sorry I could not travel both
And be one traveler, long I stood
And looked down one as far as I could
To where it bent in the undergrowth;
Then took the other, as just as fair,
And having perhaps the better claim,
Because it was grassy and wanted wear;
Though as for that the passing there
Had worn them really about the same,
And both that morning equally lay
In leaves no step had trodden black.
Oh, I kept the first for another day!
Yet knowing how way leads on to way,
I doubted if I should ever come back.
I shall be telling this with a sigh
Somewhere ages and ages hence:
Two roads diverged in a wood, and I—
I took the one less traveled by,
And that has made all the difference.
Robert Frost
The Soldier
If I should die, think only this of me:
That there's some corner of a foreign field
That is for ever England. There shall be
In that rich earth a richer dust concealed;
A dust whom England bore, shaped, made aware,
Gave, once, her flowers to love, her ways to roam,
A body of England's, breathing English air,
Washed by the rivers, blest by suns of home.
And think, this heart, all evil shed away,
A pulse in the eternal mind, no less
Gives somewhere back the thoughts by England given;
Her sights and sounds; dreams happy as her day;
And laughter, learnt of friends; and gentleness,
In hearts at peace, under an English heaven.
Rupert Brooke
Desiderata
Go placidly amid the noise and haste,
and remember what peace there may be in silence.
As far as possible without surrender
be on good terms with all persons.
Speak your truth quietly and clearly;
and listen to others,
even the dull and the ignorant;
they too have their story.
Avoid loud and aggressive persons,
they are vexations to the spirit.
If you compare yourself with others,
you may become vain and bitter;
for always there will be greater and lesser persons than yourself.
Enjoy your achievements as well as your plans.
Keep interested in your own career, however humble;
it is a real possession in the changing fortunes of time.
Exercise caution in your business affairs;
for the world is full of trickery.
But let this not blind you to what virtue there is;
many persons strive for high ideals;
and everywhere life is full of heroism.
Be yourself.
Especially, do not feign affection.
Neither be cynical about love;
for in the face of all aridity and disenchantment
it is as perennial as the grass.
Take kindly the counsel of the years,
gracefully surrendering the things of youth.
Nurture strength of spirit to shield you in sudden misfortune.
But do not distress yourself with dark imaginings.
Many fears are born of fatigue and loneliness.
Beyond a wholesome discipline,
be gentle with yourself.
You are a child of the universe,
no less than the trees and the stars;
you have a right to be here.
And whether or not it is clear to you,
no doubt the universe is unfolding as it should.
Therefore be at peace with God,
whatever you conceive Him to be,
and whatever your labors and aspirations,
in the noisy confusion of life keep peace with your soul.
With all its sham, drudgery, and broken dreams,
it is still a beautiful world.
Be cheerful.
Strive to be happy.
Max Ehrmann
When you are Old
WHEN you are old and grey and full of sleep,
And nodding by the fire, take down this book,
And slowly read, and dream of the soft look
Your eyes had once, and of their shadows deep;
How many loved your moments of glad grace,
And loved your beauty with love false or true,
But one man loved the pilgrim soul in you,
And loved the sorrows of your changing face;
And bending down beside the glowing bars,
Murmur, a little sadly, how Love fled
And paced upon the mountains overhead
And hid his face amid a crowd of stars.
William Butler Yeats
I slept and dreamt that life was joy.
I awoke and saw that life was service.
I acted and behold, service was joy.
Rabindranath Tagore