Theosophical Classics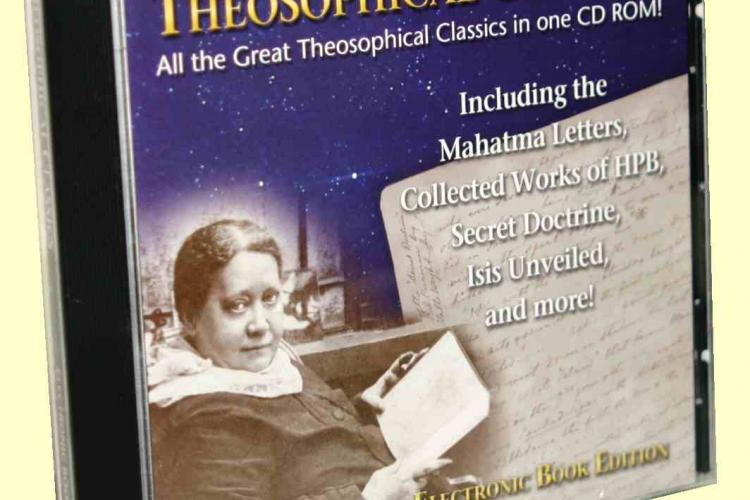 More than 13,000 pages of the most important theosophical writings in modern history. An indispensable tool for students, researchers, scholars, and writers.
"I am absolutely delighted with the Theosophical Classics CD. It made easy work of what would otherwise have been a horribly laborious task of reference checking. It's great, and very speedy!"
John Algeo
International Vice President, Theosophical Society
The essential works in modern theosophy are now available to all researchers, students, scholars and writers in one convenient CD that has a very fast search capability.
The CD contains the complete contents of the following books:
The Secret Doctrine 2 vols.

Isis Unveiled, 2 vols.

H.P. Blavatsky Collected Writings, 15 volumes

The Mahatma Letters to A.P. Sinnett, Chronological Edition

The Key to Theosophy

Voice of the Silence

Light on the Path

Letters from the Masters of the Wisdom, Series I and II

Theosophical Glossary

Esoteric Buddhism

Transactions of the Blavatsky Lodg
The Theosophical Classics is available from:  http://theosophy.ph